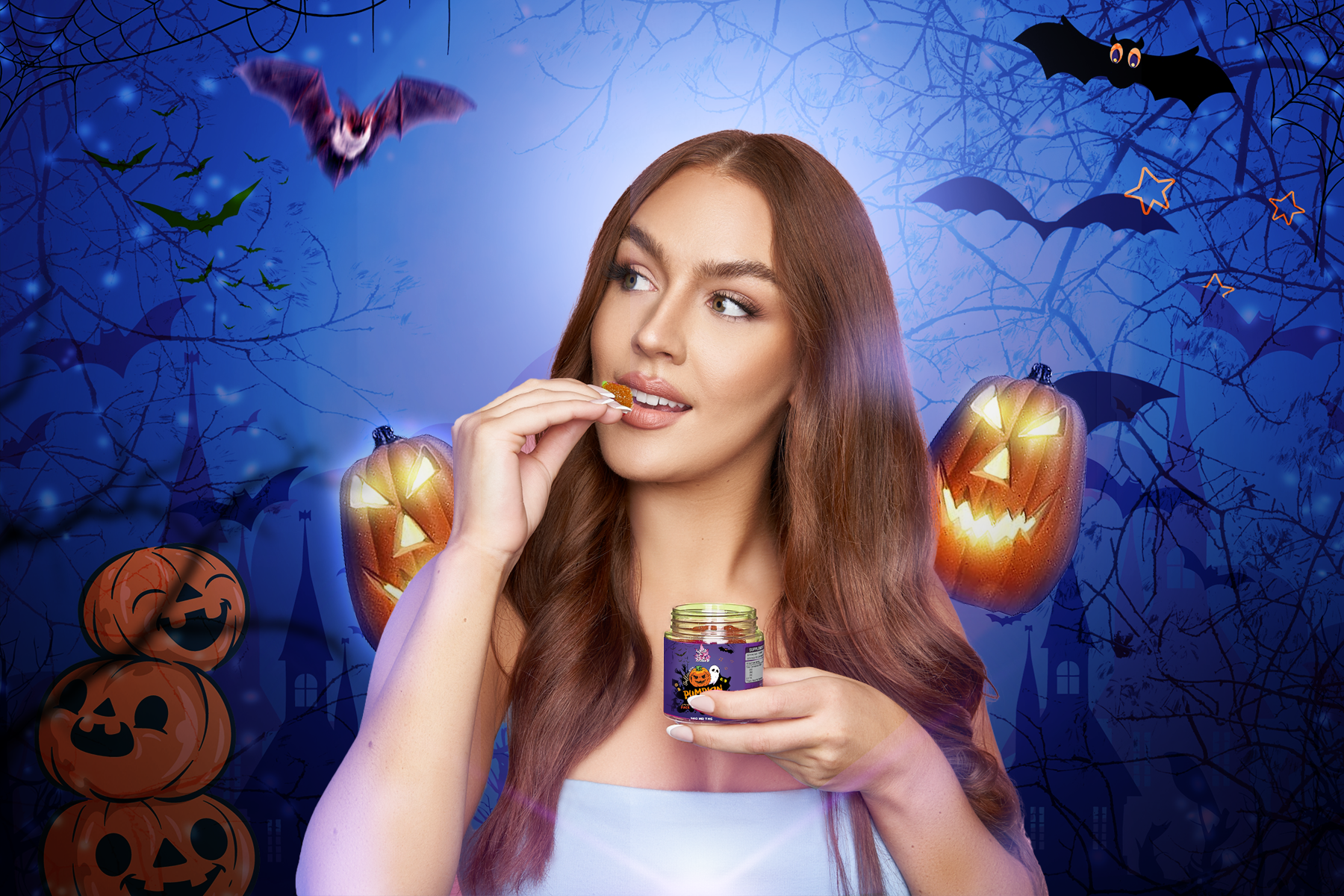 Happy Halloween
World winning Delta 9 THC Gummies
Four bottle bundle - 1200MG
SIX BOTTLE BUNDLE - 1800MG
FREE D9 GUMMIES 2-PACK SAMPLE
Award Winning Vegan Gummies
What Is Delta-9 THC And How Is This Legal?
Delta 9 THC is the main main psychoactive ingredient in marijuana and the same ingredient use in dispensary grade edibles.
Due to the weight of our gummies we can still put 15mg of delta 9 thc into each gummy and be compliant to ship to all 50 states.
The total ammount of 100% thc percentage is less than .3% of the gummies entire weight. Allowing us to ship these legally to all 50 states. No Medical Card Required
3rd Party Full Panel Lab Tested
How do i know what is in the gummies? Are they Safe!
Yes, at Kandy Girl it's our first priority to keep you safe. And that starts with 3rd party lab testing all of our Delta-9 THC Gummies from a DEA registered lab.
Most companies don't even test the potency of their products, and if they do they only do it once. All of our gummies are tested for not only potency, but heavy metals, pesticides, microbes, and residual solvents.
It's very important to have these tests and you can see them by clicking the link below.